Call Tracking | AdSiP for Phone Billing Ads

Call Tracking | AdSiP for Phone Billing Ads
Maximize the advertising effect of media!
By measuring the response of telephones to websites, flyers, DM, etc., you can streamline operations and maximize advertising effectiveness.
Google and Yahoo! Advertising can be linked!
Automatically link phone CVs to advertising management tools!
Optimize your ad operations. (GA cooperation is also possible)
Can be introduced from 3,000 yen per month!
Initially costs 2,000 yen. Effect measurement is cheap and easy to start. *Tax excluded.
AdSiP is ideal for call tracking (telephone effect measurement) and telephone billing advertising.
We have a large number of telephone numbers, full functionality, and easy-to-introduce pricing.
Phone numbers can be issued from the web screen, and call logs are displayed in real time.
Keyword measurement and automatic linkage with Google Analytics, Google Ads, and Yahoo! Ads are also possible!
What is AdSiP?

AdSiP is a telephone effect measurement service that visualizes "Which medium did the caller see?" It accurately measures phone conversions and helps maximize advertising effectiveness!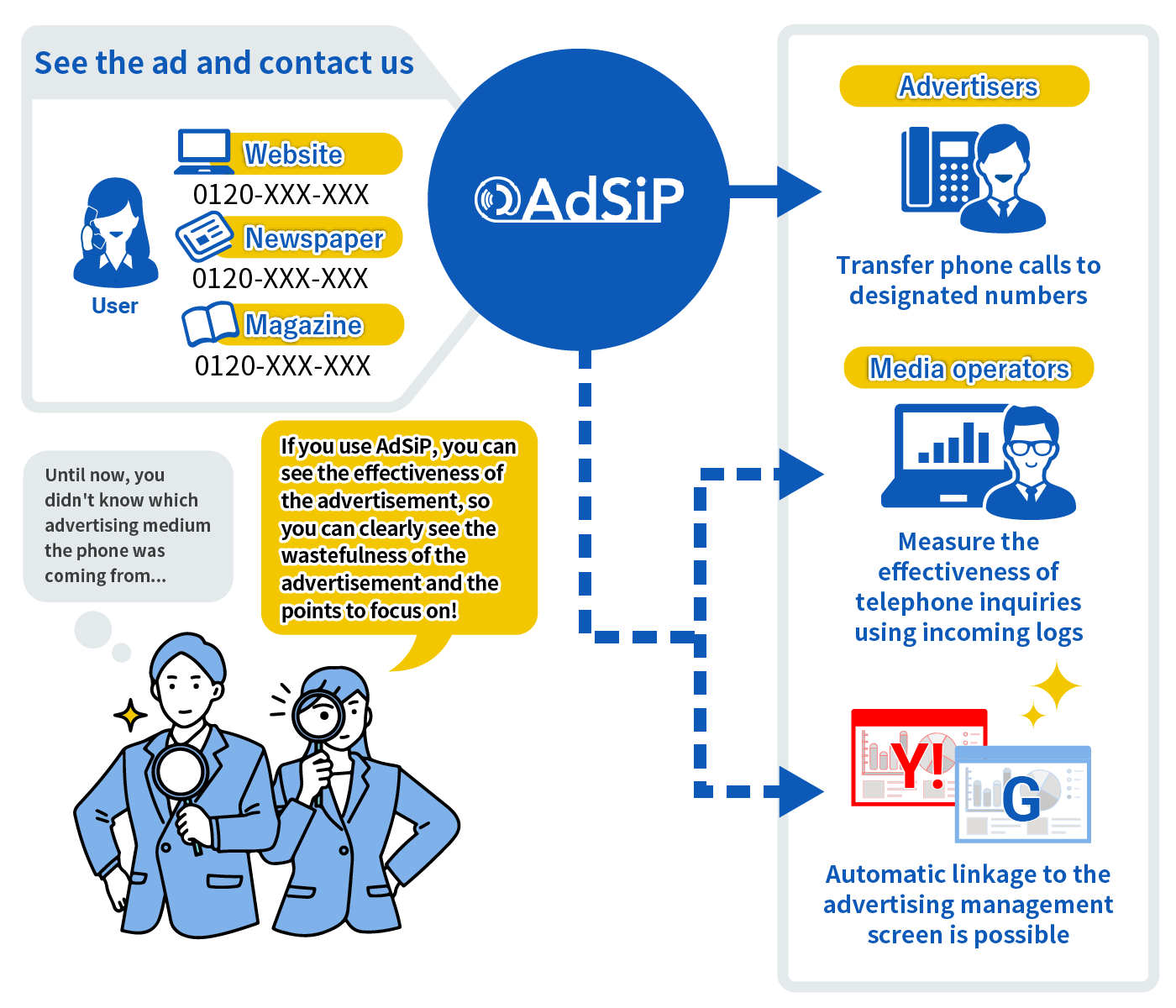 ※ Google, Google Ads, and Google Analytics are trademarks of Google LLC.
※ Yahoo! and Yahoo! Ads are trademarks of Yahoo Japan Corporation.